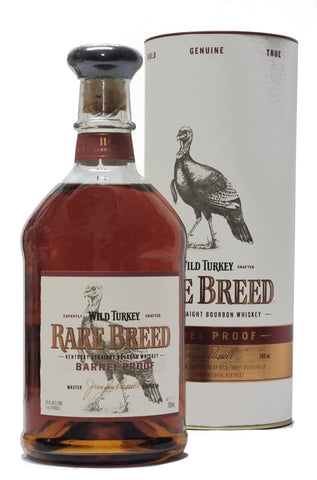 Wild Turkey Rare Breed 116.8 Proof
Rare Breed is what's called a 'barrel-proof bourbon', meaning it's bottled straight out of the barrel at the proof it has reached. There is no water added to lower the proof and this means its full flavour is maintained.
Tasting Notes

This bourbon is unique a blend of Wild Turkey 6-, 8- and 12 year old stocks. This special marriage gives the product a rich, exceptional flavour that's remarkably smooth, considering its high alcohol content.

It's assertive with hints of light oranges and mint, with tones of sweet tobacco that will remind you of your grandfather's pipe. Its finish is long, warm and nutty and lingers in the mouth with notes of hot peppers and well-toasted whole wheat bread.
---
We Also Recommend