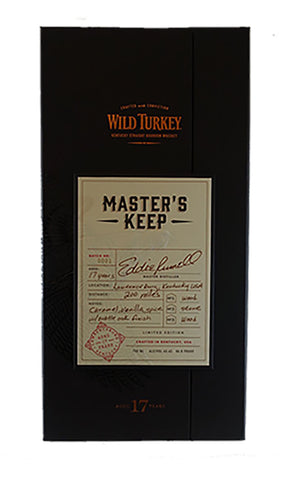 Wild Turkey Masters Keep 17YO Batch No 1
Wild Turkey Masters Keep 17 YO celebrates the next chapter of an extraordinary family legacy. The liquid in this bottle marks the end of a 200 mile, 17-year-old journey for an exceptional batch of Kentucky straight Bourbon whiskey. These rare travelling barrels, housed in both wooden stone structures and crafted by a remarkable voyage, where hand selected by Eddie Russell, master distiller, for their uniqueness. The result is an unparalleled bourbon that is distinctly Wild Turkey. A Whiskey that looks towards the future while paying homage to the past.
Master Keep 17YO is a smooth and silky introduction the transforms into a caramel, vanilla sweetness, and finishes with a satisfying burst of spiceness and oak.
---
We Also Recommend