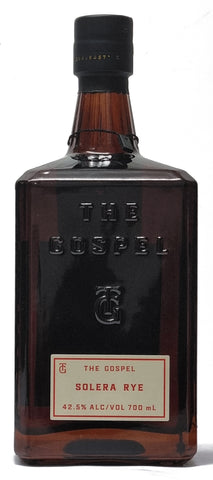 The Gospel Solera Rye
The Gospel Solera Rye is made from 100% Australian mallee rye. Using 100% rye mash - double distilled and then matured in Melbourne, in a two-story tall bespoke solera system; A combination of new American oak and Australian wine barrels.
Flavour notes: caramel and spice on the nose, creme caramel on the palate. Shoot it straight up, mix it in a Manhattan cocktail or with dry ginger ale with a slice of orange.
---
We Also Recommend