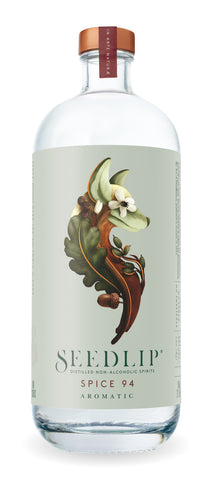 Seedlip Spice 94 Aromatic (alt Gin)
Seedlip is the first non-alcoholic distilled spirit and what a great idea it is.
Non-alcoholic, zero calories, sugar & sweetener free with no artificial flavours. Water, Natural Botanical Distillates & Extracts (Allspice berries, Cardamom, Grapefruit peel, Lemon peel, Oak bark, Cascarilla bark). Preservative: Potassium sorbate. Acid: Citric acid. A complex,aromatic blend . Great for non-alcoholic cocktails.
---
We Also Recommend