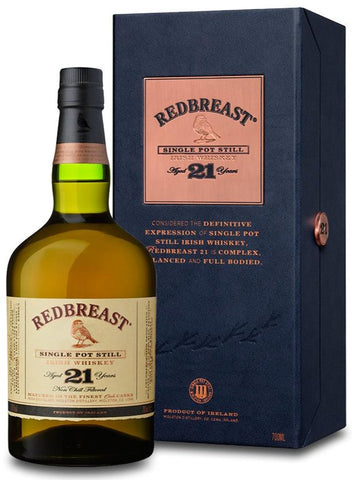 Redbreast 21 Year Old Single Pot Still Irish Whiskey
When the world demanded lighter, more accessible whiskey styles, redbreast stood steadfast in its belief of the tradition and significance of single pot still Irish Whiskey. for the past century redbreast has been the standard bearer for this. Made from a mash of malted and unmalted barley and then triple distilled in copper pot stills,
Redbreast 21 Year Old is the icon expression of the range at optimal age and cask selection. Full bodied creamy mouthfeel with notes of tropical fruits and a seemingly forever finish.
---
We Also Recommend