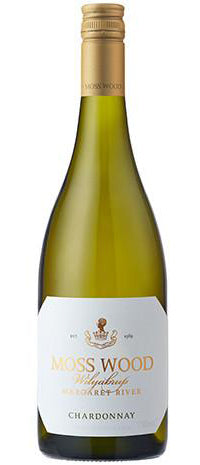 Moss Wood Wilyabrup Margaret River Chardonnay 2022
Moss Wood Chardonnay. Considering what other super-high quality Chardonnay's go for these days, you could almost say this wine is a bargain.
Nose:
Very generous Chardonnay stone fruit-like aromas of peaches and nectarines, combined with the typical Moss Wood complexities of orange marmalade, honey, caramel and roast almonds. The near 50% new barrels have given a lightly toasty background.
Palate:
Here the wine replays the combinations of the nose, with stone fruits, oranges and caramels combining to give a rich but lively feel. This length and depth of flavour is underpinned by crisp acidity and a well-hidden but firm tannin, ensuring the right sort of structure for good cellaring.
* Across any 6 bottles of wine, when purchased in store.
---
We Also Recommend