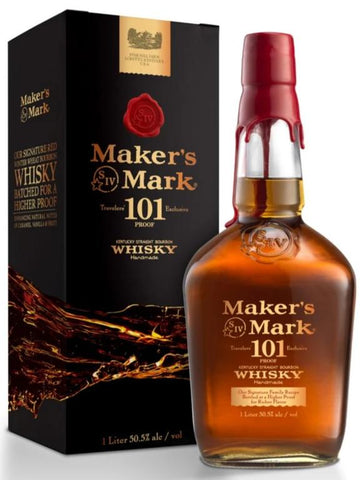 Makers Mark 101 Proof Bourbon Whiskey 1L
A must for you Bourbon Whiskey lovers out there.
101 was made to demonstrate how refined this whisky is when batched a little more boldly. The front-of-the-tongue, delicious bourbon flavour is still there thanks to the soft red winter wheat. It's just richer and more intense at a higher proof 
Nose: Nutmeg, toffee like and  vanilla.
Mouth: Sweet Brown Sugar, toffee, vanilla, and spice
Finish: Warm and medium length. Lingering nutmeg and caramel sweetness.
---
We Also Recommend