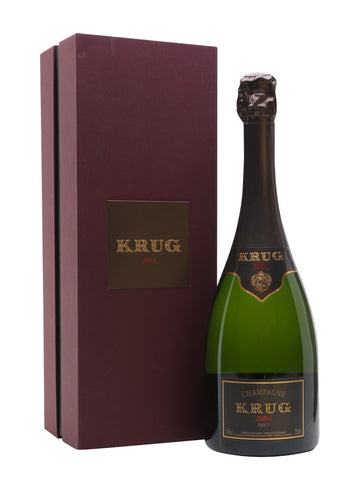 Krug Grand Vintage 2004
The Champagne of Champagne, at the House of Krug, every Krug Vintage celebrates the distinct character of a particular year. A Krug Vintage is a blend of the most expressive wines from a single year enhanced by a stay of over ten years in the cellars. Every Krug Vintage is different: it is the music of the year, captured by Krug. For Krug, the year 2004 gave birth to highly expressive, bright, undeniably elegant and discreet wines with a shining structure.
An amazingly well balanced Champagne with light notes of brioche and honey giving  way to an array of fresh citrus, including oranges, lemons and mandarins, enhanced by a very elegant finish. Great for cellaring.
* Across any 6 bottles of wine, when purchased in store.
---
We Also Recommend