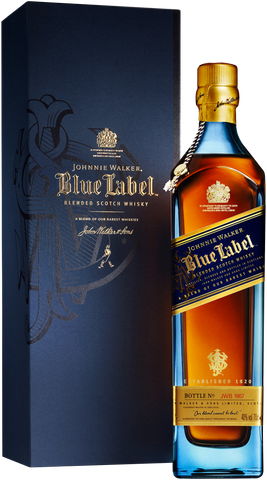 Johnnie Walker Blue Label Scotch Whisky
Blue Label is Johnnie Walker's rarest blend. Johnnie Walker declares that the Blue Label isn't a whisky for beginners; it's challenging and an acquired taste.
Created from the rarest and most expensive whiskies in the world, Blue Label has the authentic character and flavour of a traditional nineteenth century blend, just like those that John Walker and his son Alexander developed for their most valued customers. Blue Label is made from a few exceptional whiskies with powerful flavours. Each bottle is precious to the Johnnie Walker whisky makers and is individually numbered.
---
We Also Recommend