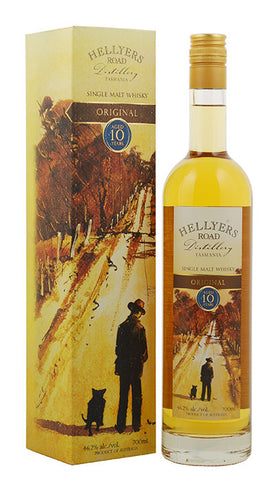 Hellyers Road Single Malt Whisky Original 10 Year Old
Tasmanian Whisky seems to be all the rage at the moment, here is another one to temp the serious whisky drinker. !00% Tasmanian premium quality grain is patiently combined with some of the world's purest water then matured in American Oak casks and vatted in timber to deliver a superbly balanced complex of vanilla, citrus and floral notes.
Distiller's Notes:
The nose shows fresh fruit on cereal, a touch of vanilla, coconut oil with a hint of spice evident in the background. The warming palate is almost creamy in texture, and delivers the generous malty flavours promised by the nose in a most distinguished fashion. Our original is destined to become a benchmark Australian ;single malt.
---
We Also Recommend