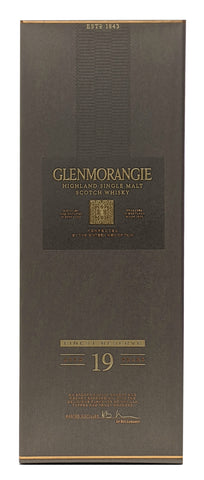 Glenmorangie Finest Reserve 19 Years Old Single Malt
Matured for 19 years this rare and elegant spirit reached its prime after 19 years ageing to distinction at their distillery on the shores of the Dornoch firth in the Scottish highlands. Its long. undisturbed maturation has created deep complexity but also surprising zestiness.
Glenmorangie 19 years old has been aged in a perfectly balanced assemblage of only the very best bourbon casks, created with superior slow-growth American white oak. These casks showcase Glenmorangies exceptional smoothness.
---
We Also Recommend