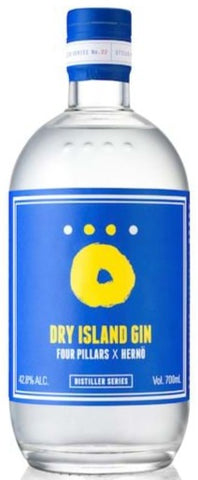 Four Pillars Dry Island Gin
A SWEDE-AUS collaboration. Together Jon Hillgren (Found and Master Distiller, 
Hernö Gin
) and Cam (Founder and Distiller, Four Pillars Gin) created a one-off gin embodying the best of both our worlds, a Dry Island Gin. A tribute to our hot dry island continent and their country of thousands of islands.
They distilled with juniper, coriander, river mint, roasted wattleseed, strawberry gum, lemon myrtle, and fresh lemons, plus meadowsweet from Sweden. The result is bright and lifted with beautiful citrus notes and a lovely floral cut-grass character. The palate is weighty with a fresh pine forest character.
Clean and pure, in a classic London Dry style. Enjoy it in a dry Martini with a lemon twist, a G&T with a slice of lemon and a sprig of thyme, or a Golden Bijou.
---
We Also Recommend