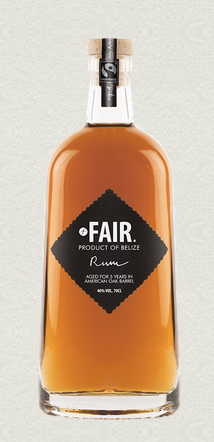 Fair Rum
FAIR rum is made in Belize, which is located South of Mexico and East of Guatemala.

The rum itself is made from molasses and aged for five years in American oak barrels. The sugar cane used in the rum making process is grown using organic and sustainable farming methods on small farm plots. Each stalk is carefully hand harvest to maximize the yield and protect the land.

Sugar cane farmers are all members of the Belize Sugar Cane Farmers Association (BSCFA) ensuring Fairtrade conditions, which serve to add value to their production. This Association is today certified FAIR TRADE by FlO-CERT / Max Havelaar.
✔ Nose: notes of chocolate, coffee and grilled bananas.
✔ Palate: It is neither too sweet, nor harsh. It has hints of vanilla, chocolate and pear.
✔ Finish: A long lasting and smooth mouth-feel.
---
We Also Recommend