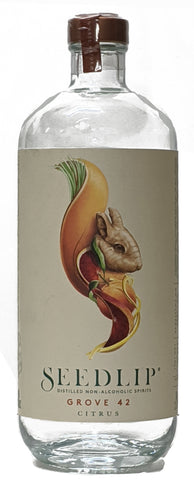 Seedlip Grove 42 (alt Gin)
Seedlip is the first non-alcoholic distilled spirit and what a great idea it is.
Non-alcoholic and great for non-alcoholic cocktails. Distilled non-alcoholic botanical drink bottled in England.
NON-ALCOHOLIC, SUGAR FREE, ALLERGEN FREE

SWEETENER FREE, NO ARTIFICIAL FLAVOURS
Ingredients: Water, Natural Botanical Distillates and Extracts
(15%), Preservative: Potassium sorbate, Acid: Citric acid.
nish.
---
We Also Recommend