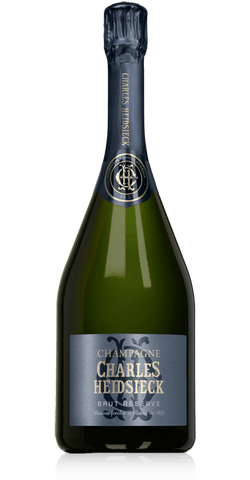 Charles Heidsieck Brut Reserve NV
It is with BRUT RÉSERVE that the House has expresses the quintessence of its style. Particularly recognisable, this cuvée is the fruit of a unique blend that can be summarised with one equation: 60/40/10.
The average age of the reserve wines is between 5 -15 years if not more, from the best crus from the best years. This allows the champagne to develop finesse and their aromatic range.
The texture is reminiscent of a crisp layer of  nougatine on a velvety cream pastry, filled with plump red plums and ripe cherries. The selection of reserve wines gives the wine lushness. The finish unveils notes of praline and vanilla.
* Across any 6 bottles of wine, when purchased in store.
---
We Also Recommend