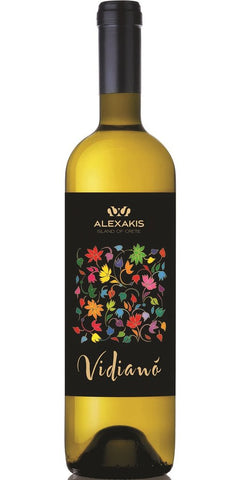 Alexakis Vidiano 2016
Although Greece played a pivotal role in the development of wine culture, the country is largely ignored today in many stores. We think it's a shame that many people are missing out on this juicy, full-bodied white wine! It is made by Alexakis, a family winery on the island of Crete.
Vidianó is similar to Viognier or Torrontés with rich stone fruits and a floral nose. It will pair with richer fare such as pork chops with a honey-lime marinade, but it would also make a great match for a variety of seafood and salads, such as a salad topped with grilled shrimp and pineapple.
* Across any 6 bottles of wine, when purchased in store.
---
We Also Recommend